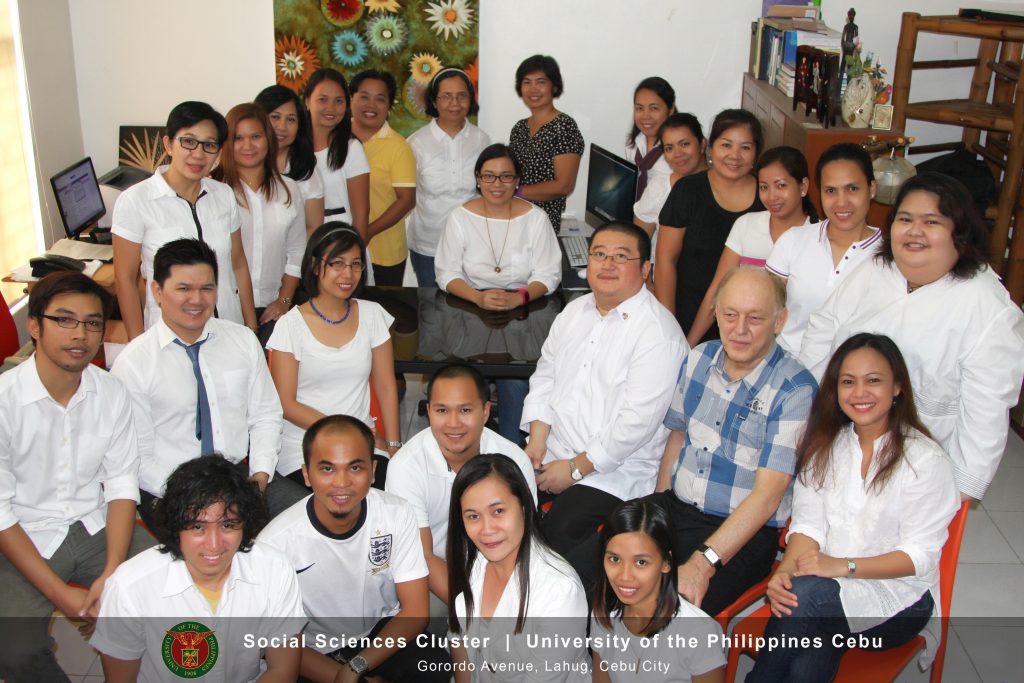 In 2010,  when UP Cebu was granted autonomy from UPV, the then Social Sciences Division, offering BA Political Science and BA Pyschology, and the Professional Education Division, offering Master of Education, the High School program, and the Physical Education program, were merged to form the Social Sciences Cluster. These two divisions were part of UP Cebu's five divisions, with Business Management, Arts and Humanities, and Natural Sciences and Mathematics as the other three. With Education as one of the main fields of Social Sciences, the merger was sought to maximize the resources of the unit. The present College of Social Science is head by a Dean, with Coordinators taking charge of the Political Science, Psychology and Master of Education programs, and a Principal heading the High School program.
VISION
In keeping with the vision of UP Cebu, the College of Social Science envisions to carry out its mandate of teaching, research and public service with ICT for development as its thrust. The goal is to foster development not only with the use of ICT as a tool, but more so, as a field of study that intersects the Social Sciences and Education, that would contribute to uplift the human condition.
MISSION
To produce graduates who are scientific, innovative and ICT-proficient, who demonstrate academic excellence and integrity, and would use their knowledge and skills to be ethical and socially responsible Filipinos and global citizens.