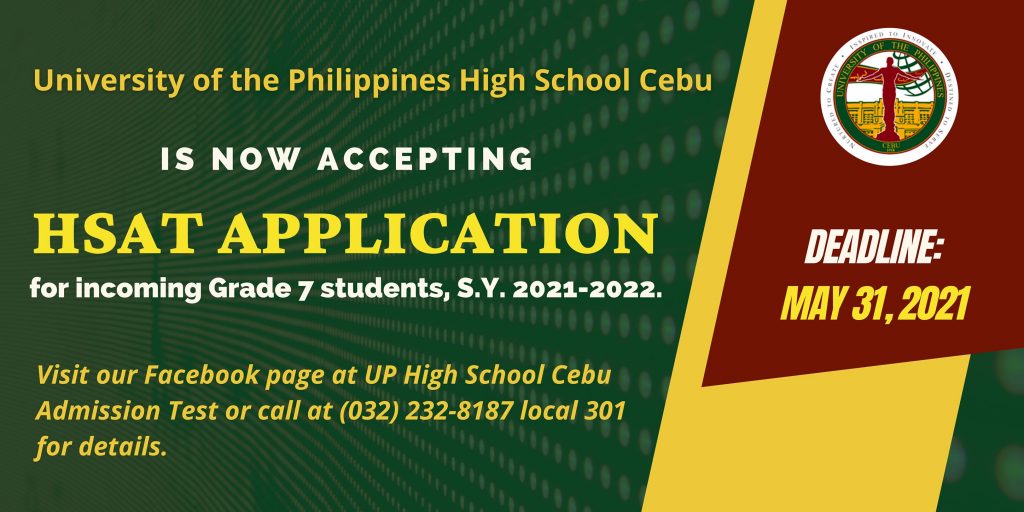 The University of the Philippines High School Cebu is now accepting High School Admission Test (HSAT) application for the incoming Grade 7 students for School Year 2021-2022.
For the interested students, you can fill out the HSAT Pre-Screening Form at https://forms.gle/eEAz9jdqYuzCahwK6.
Please click the link https://tinyurl.com/mmk3sk8s to download the guidelines.
Please also visit the UP High School Cebu Admission Test Facebook page at https://www.facebook.com/UPCebuHSAT or call UP High School Cebu at (032) 232-8187 local 301 for the details of the application.