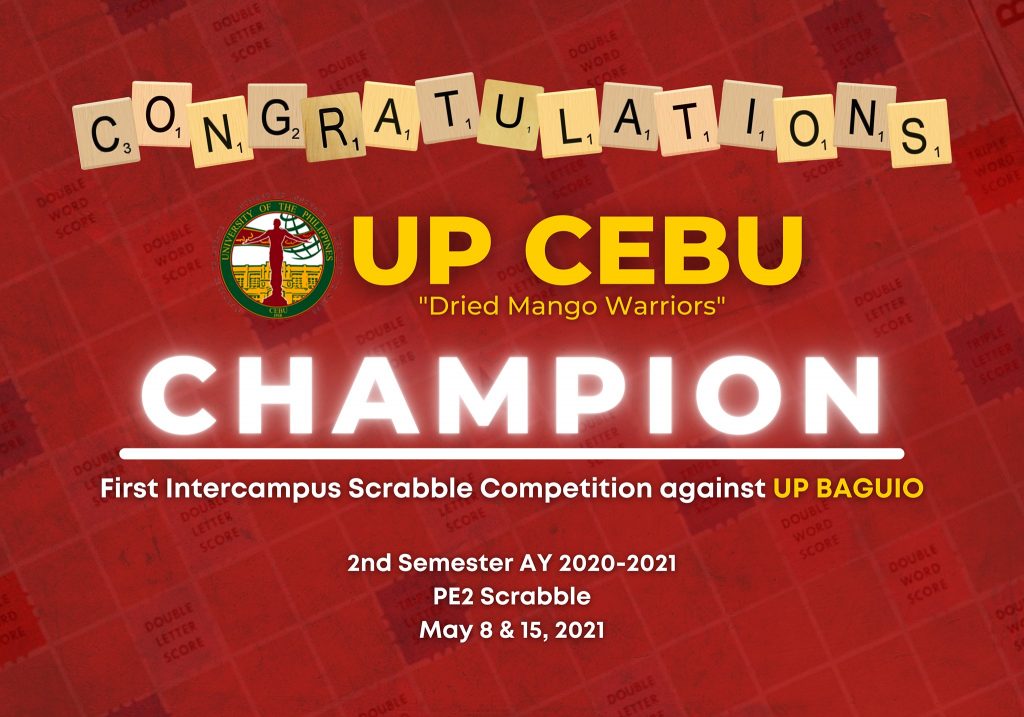 The University of the Philippines (UP) Cebu Physical Education (PE) 2 Scrabble Team, known as the Dried Mango Warriors, won in the First Intercampus Scrabble Competition against UP Baguio PE 2 Scrabble Team.
The competition was organized by the two PE 2 professors; namely, Prof. Joan Grace Pacres (UP Cebu) and Prof. Ivy Inovero (UP Baguio). The said competition was held online, using the Scrabble Go app for two Saturdays (May 8, 2021 and May 15, 2021). Its objective is for the students to have a venue to collaborate and socialize with other students in the other campus and to have fun in between academic-related responsibilities.
Congratulations Dried Mango Warriors!