The Master of Education Program, the PE Program, and the High School Program formed the then Professional Education Division, created in 1998 to develop and implement education degree and non-degree programs that would help upgrade the quality of basic education in Central Visayas and its neighboring regions as well as to operationalize the laboratory function of the high school. In 2010, the Prof. Ed Division was merged with the Social Sciences Division to form the Social Sciences Cluster.
The M.Ed Program has produced graduates who are now owners, deans or administrators of schools, both public and private.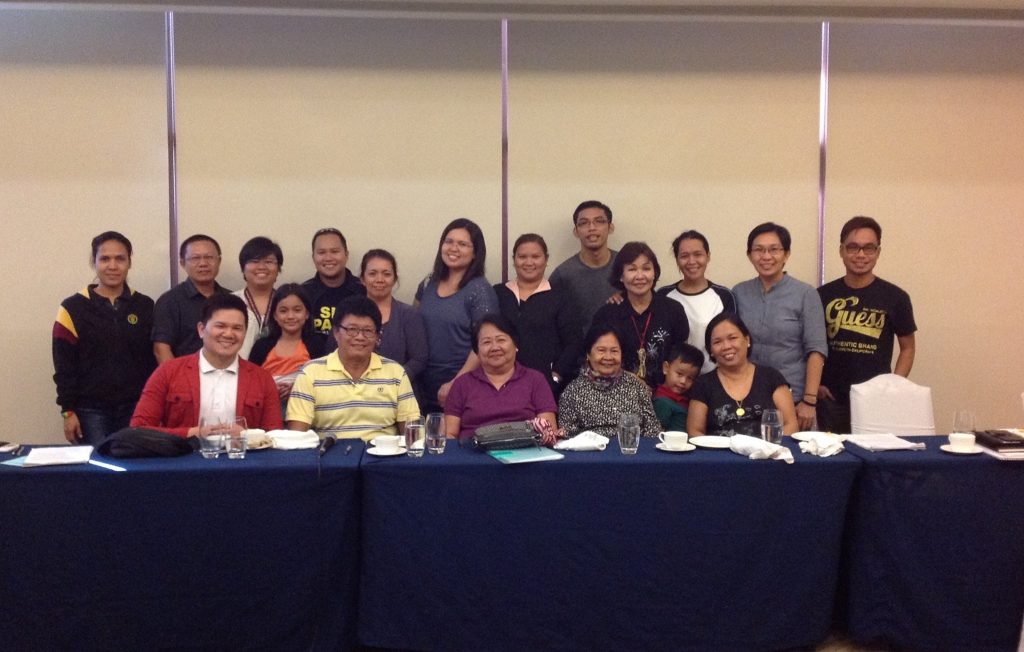 PROGRAM DETAILS
The Master of Education (M. Ed.) is a graduate program designed for:
1. Bachelor of Elementary Education (BEEd) or Bachelor of Secondary Education (BSEd) graduates;
2. school administrators with bachelor's degree; and
3. current or prospective faculty members who wish to increase their professional preparation through further studies in areas relevant to teacher education.
Specialization
The Master of Education (M. Ed.) program offers seven (7) major options or fields of specializations, among them are:
¤ English as a Second Language (ESL)
¤ Mathematics
¤ Social Studies
¤ Biology
¤ Chemistry
¤ Physics
¤ Filipino
The M. Ed. Program is designed to align with the K to 12 Curriculum's content, to integrate the use of ICT in pedagogy and intercultural competence in the context of nationalism and internationalization. The Program utilizes ICT as a tool that facilitates learning and promotes education more suited to the technologically modern times.
As a field of study, the focus is on ICT and its impact on education, particularly how it changes the landscape of education to promote development.
Study Options
The M.Ed. program is scheduled on a trimestral scheme and is normally completed in two (2) years or six (6) trimesters.
Either of the two (2) study options may be availed by students:
a.) Plan A
– 33 units in course work;
–  four (4) units in research;
– no comprehensive examination required.
b.) Plan B
– 36-40 units in course work;
– non-thesis plan, but requires a written comprehensive examination.
ADMISSION
Requirements
1. Accomplished application form
2. 1 pc. 2×2 ID picture
3. Photocopy of Transcript of Records
4. Passing grade in the Master of Education Entrance Test (MEET)
List of Credentials for Enrollment
1. Notice of Admission (from the M. Ed. Office)
2. 2×2 ID photos (5 copies)
3. Honorable Dismissal from school last attended (1 original and 1 photocopy)
4. National Statistics Office (NSO) Birth Certificate (1 original and 1 photocopy)
5. NSO Certificate of Marriage (for married female only; 2 photocopies)
6. Medical Certificate issued by UP Cebu Clinic (Bring your laboratory results: x-ray, urinalysis, and blood typing)
7. Two (2) letters of recommendation  from former professors and/or immediate supervisors (using UP Cebu M.Ed. Form 2)
Financial Information
Since the University is supported by the State, the government subsidizes part of the educational costs. In addition, the charges to be borne by the student may be substantially reduced by:
a.) grants-in-aid
b.) enrollment privileges provided by the University or by various scholarships, and
c.) other grants.
However, to qualify for such grants or scholarships, one has to be first a bona fide student of the program.